Scroll down and click to choose the episode you want to watch.
If an episode is offline or has been removed, please report it, we will get a new link within 2 - 3 hours.
Estimated date for the next episode 12/08/2017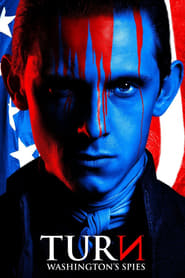 TURN: Washington's Spies Season 4
The story of New York farmer, Abe Woodhull, who bands together with a group of childhood friends to form The Culper Ring, an unlikely group of spies who turn the tide in America's fight for independence.