Scroll down and click to choose the episode you want to watch.
If an episode is offline or has been removed, please report it, we will get a new link within 2 - 3 hours.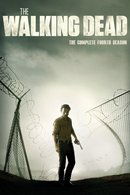 The Walking Dead Season 4
The fourth season of The Walking Dead finds Rick Grimes desperate to rediscover his own humanity and preserve what he can of his son Carl';;s childhood through reinventing himself as a farmer while a counsel including Carol and Daryl in addition to several Woodbury ex-pats take on leadership roles. Rick Grimes and his band of survivors continue their ongoing struggle to survive the threat of walkers as well as the dangers that lurk among the living.